I'm constantly surprised that people are still buying backlinks as part of their Off Page SEO strategy. Of course it's tempting. In simplistic terms, Google sees backlinks as votes of confidence: a website with plenty of backlines is considered popular, credible and worthy of being placed high in the organic results listing.
This is precisely why many SME's think buying backlinks is a jolly good idea. However actively purchasing backlinks for SEO purposes is a black hat technique:
In search engine optimization terminology, black hat SEO refers to the use of aggressive SEO strategies, techniques and tactics that focus only on search engines and not a human audience, and usually does not obey search engines guidelines.
Vangie Beal, Webopedia
1. Buying Backlinks and Google's Guidelines
Futhermore it is a clear breach of Google's guidelines.
"The following are examples of link schemes which can negatively impact a site's ranking in search results:
Buying or selling links that pass PageRank. This includes exchanging money for links, or posts that contain links; exchanging goods or services for links; or sending someone a "free" product in exchange for them writing about it and including a link."
This doesn't stop companies and freelancers trying to persuade you to start buying backlinks to your site. This recently appeared in my inbox, for the princely sum of £20.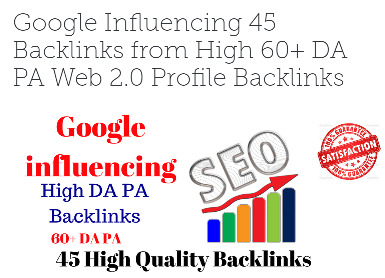 Now, what kind of backlinks would I get for £20? Are they going to be of questionable origin? Has the company got a private blog network (PBN) where they can spin some of your content into a mediocre article and add a backlink?
2. The Risks Of Buying Backlinks
Whatever my £20 will buy, it's all irrelevant. Because I won't risk it. Think of Google like Big Brother, or the All Seeing Eye. Google's algorithms can soon sniff out dodgy backlink purchases and penalise your site. For example:
– if you have backlinks from a site selling a completely different product type, Google will see this a suspicious
– if you buy backlinks from low quality websites, Google will just see them as spammy
– if Google identifies the PBN as one creating "artificial" backlinks, Google will devalue the backlink
3. Why Does Google Have A Problem With Buying Backlinks?
What does Google love above all else? Providing the searcher with the best possible list of website links to match their search terms. Google puts user experience above every other thing.
If a website has loads of votes of confidence (genuine backlinks), Google will smugly serve that website high in the results in full knowledge the site is likely to please the user. But if the backlinks aren't real votes of confidence from real people, the user could be shown results that aren't the genuine best.
And Google hates having the wool pulled over its eyes.
4. How Can I Get Genuine Backlinks?
Consider link building as part of your digital PR strategy. You need to focus on increasing brand awareness and building brand credibility via the quality of your website.
Simple ways to increase brand awareness include:
getting listed on industry-focused directories
writing guest articles for relevant online publications
writing newsworthy press releases for relevant online media
outreach to influencers in your industry niche
being active on relevant forums
using social media effectively to create an engaged network of people who are interested in what you have to say eg.
– sharing your podcasts / newsletters / articles on relevant social media channels
– sharing videos on YouTube
– networking with industry professionals on LinkedIn
using paid advertising techniques such as Google Adwords and Facebook ads
All of the above are designed to spread the word about your business and drive more traffic to your website.
In terms of the quality of your website, you need to focus on the website user experience, honing it to perfection in terms of loading speed and ease of navigation. Your content must be useful, well written and appeal to your target market.
By focusing on building brand awareness and brand credibility simultaneously, backlinks will follow naturally. People will like your content, your products and will share your website link with others. Influencers will take notice of your business and share with their followers. Media will sit up and take notice of good content – and give you a write up with a shared link. Bloggers will like your articles and refer to them in their own.
You will have achieved a natural buzz about your business!
So it's quite simple – stop buying backlinks. The short term benefits (assuming Google doesn't penalise you) are a waste of time: you may rank on page 1 for a while, but you still won't have a strong foundation of loyal fans. And loyal fans who spread news of your business via their digital word of mouth are more important and far more effective than artificial links any day.
If you need help with any aspect of your Off Page SEO aka Digital PR, – please feel free to drop us a line.